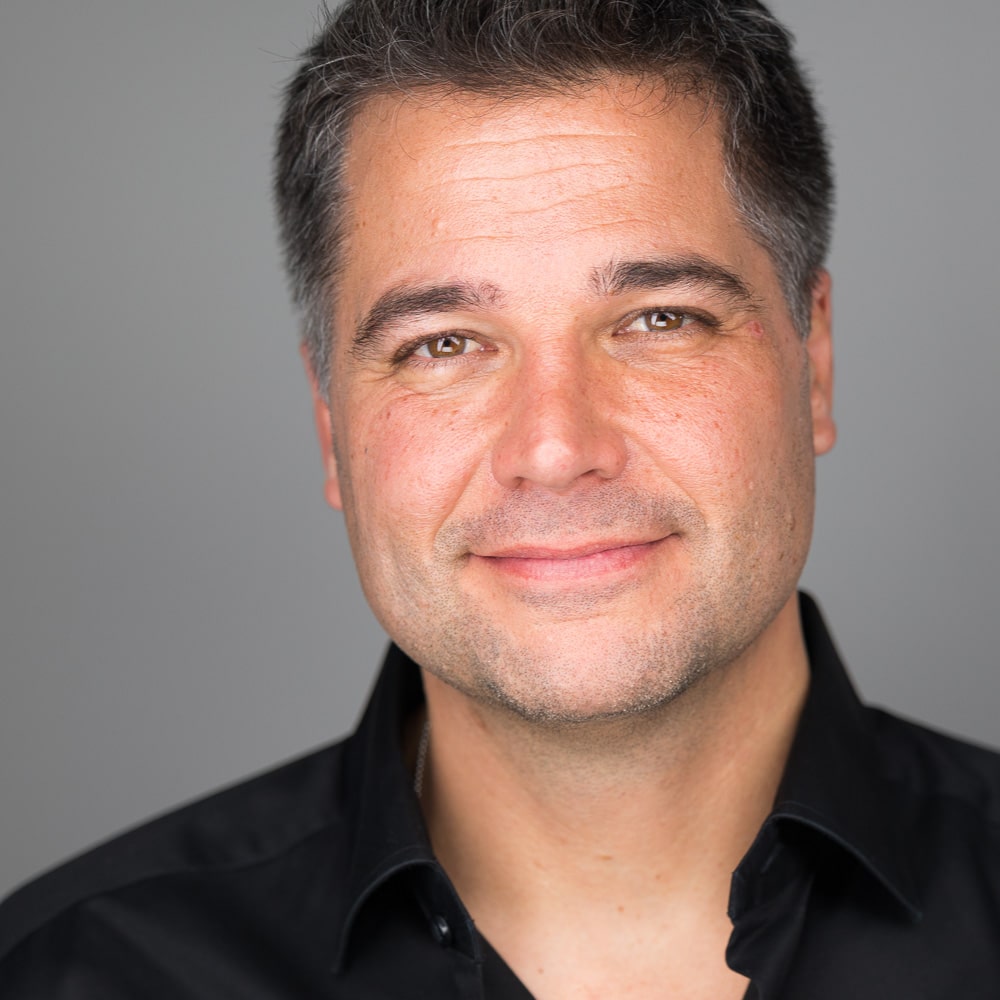 You can schedule your headshot session at our studio in Radnor - or for larger groups, we can come to you! Either way, there is a simple fixed fee for the headshot session (You pay a $50 deposit to reserve your time/day.) To get started, click the page called "Book Your Headshot" and pick a time that is convenient for you.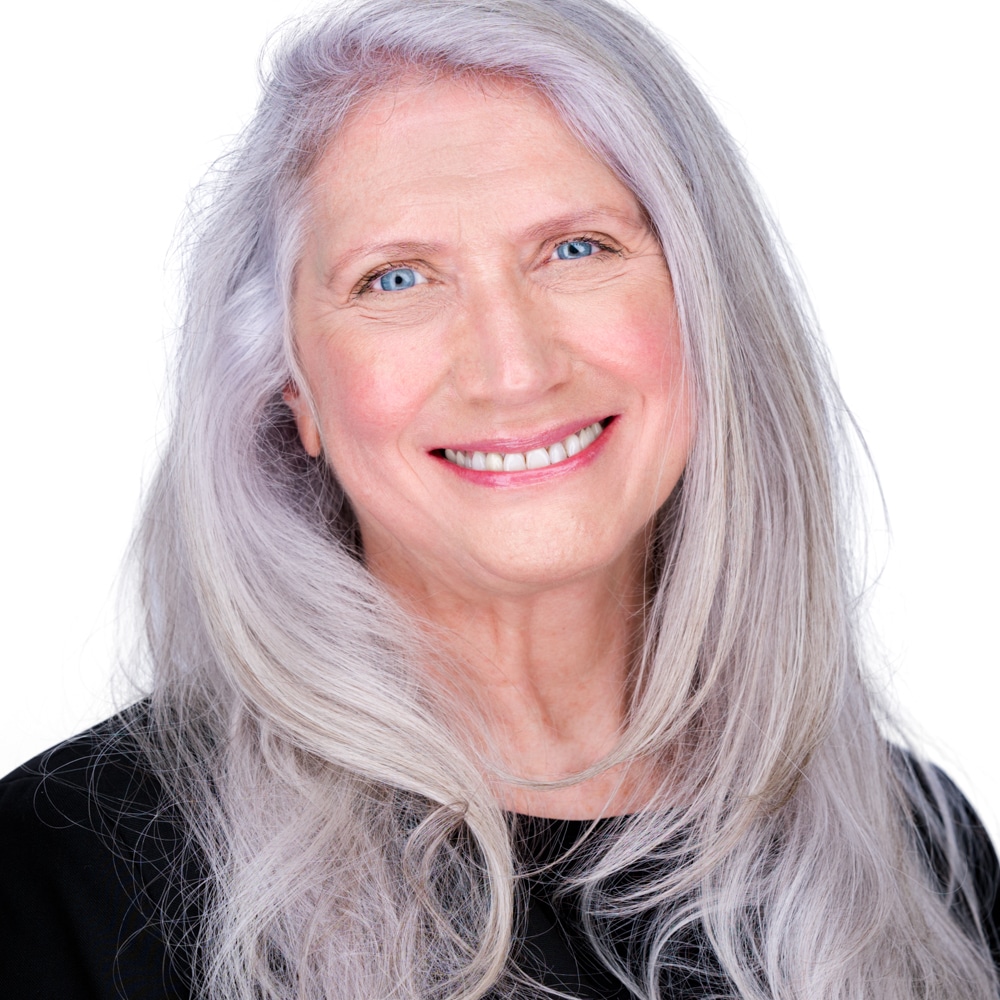 For appointments at the Exposure Photo studio, just arrive at your chosen time. We'll sit and chat for a bit and go over your outfits. If you are having hair and/or makeup done (optional), you'll have that done first. We can have a beverage and strategize the day. We prefer to take our time to make sure that we get the most flattering shot.
If we are coming to you, we'll first need to set up the lights and backdrop and then we'll be ready to go.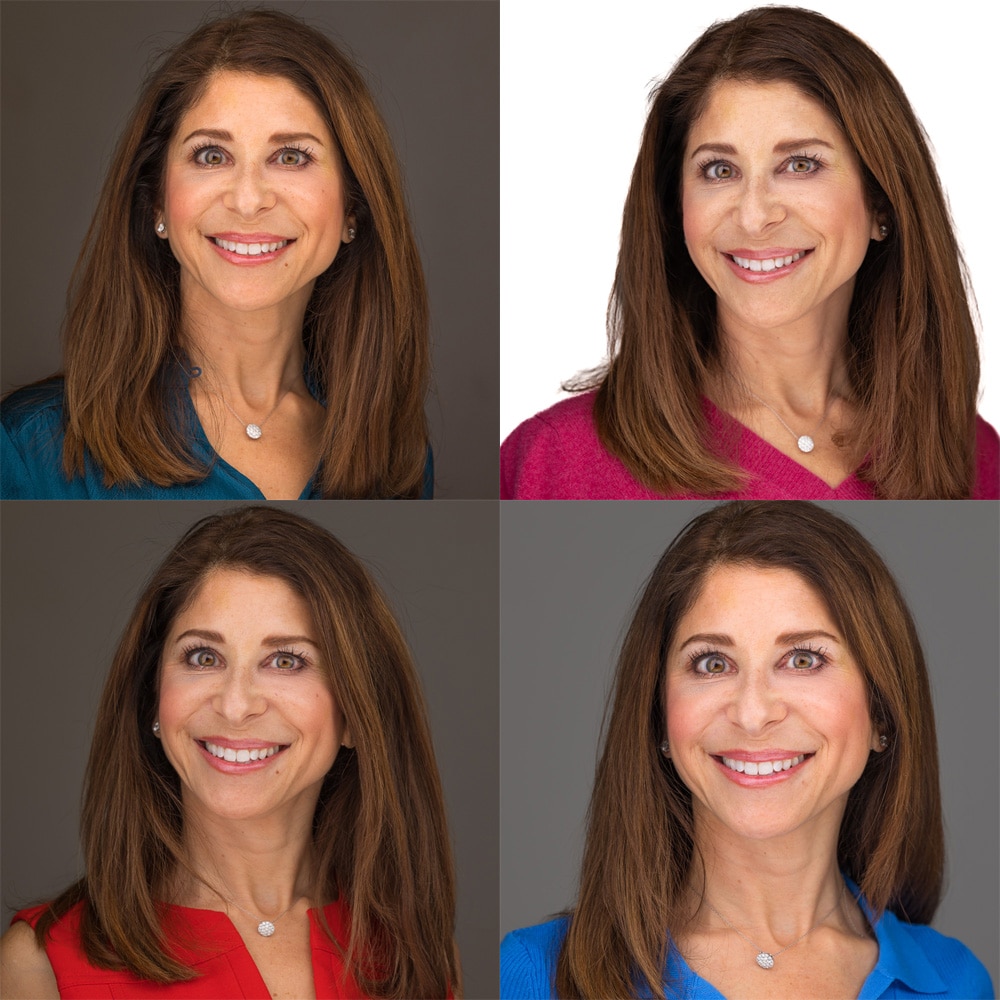 Your headshot will be shot with different direction and expressions. We are experts at finding the most attractive you and we will help guide you throughout the headshot session. We will take breaks and review the photos on a computer in real time. You can feel free to change outfits as often as you'd like.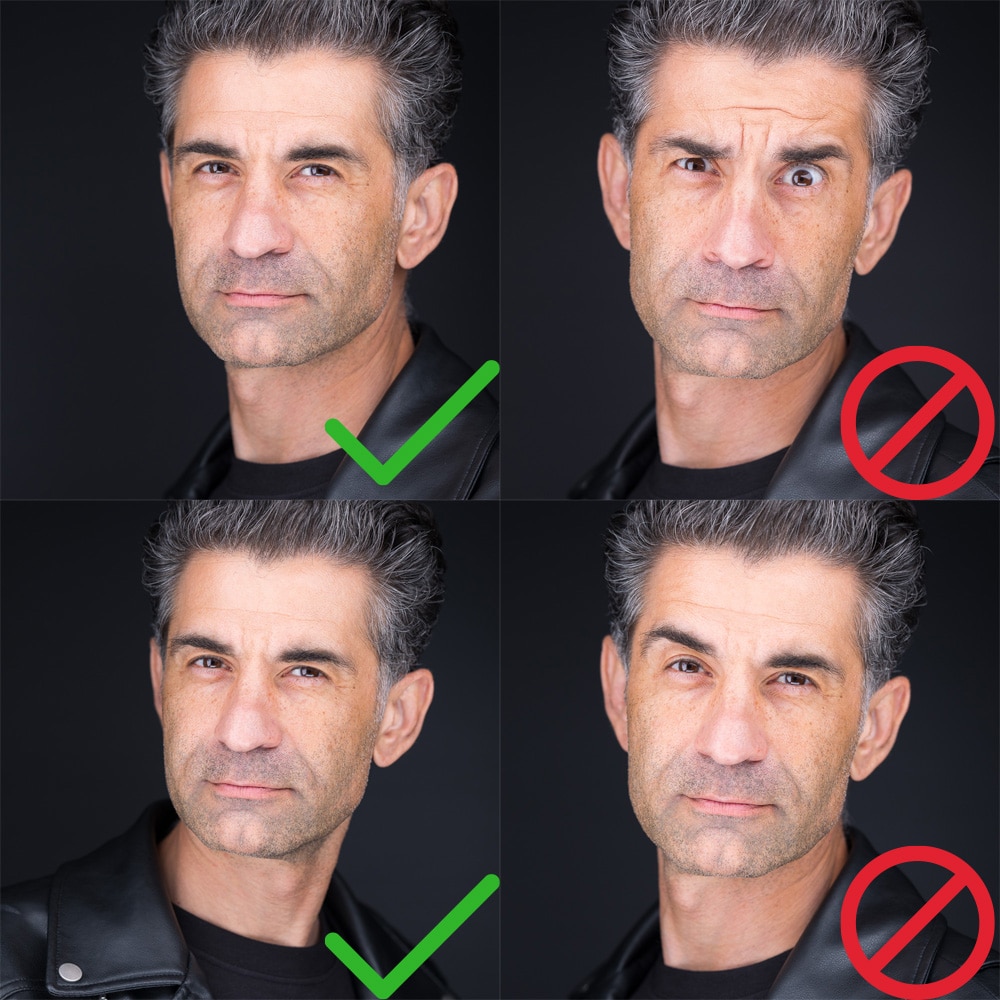 After we're done the photo shoot, we will review your photos together. We will then narrow the pictures down to the images that we loved. No pressure - purchase only the photos that you love.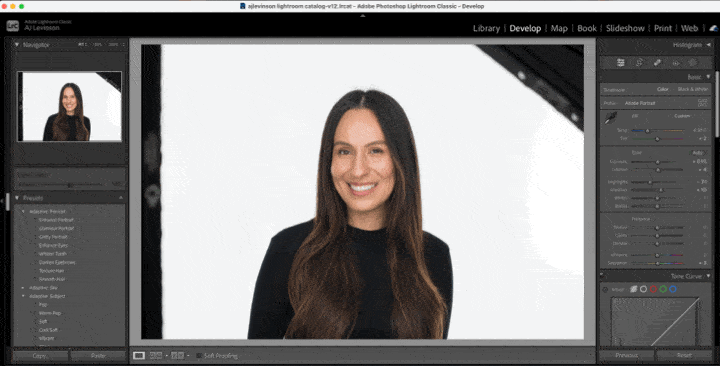 5) Professional Retouching
The images that you've chosen will then be professionally retouched. We will be giving you the same digital artistry to make your photos look their best (without looking like they were processed by an app on your phone).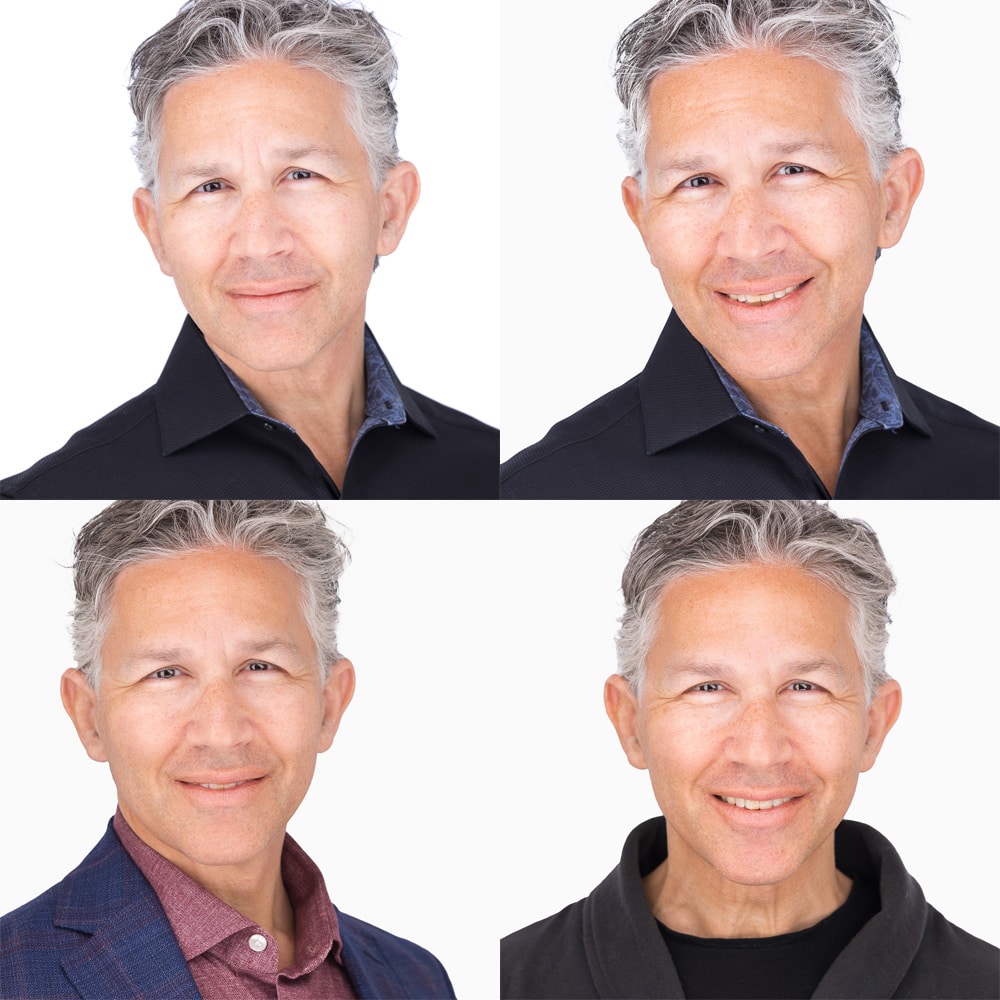 6) Final Images Delivered
Within 3-5 business days, your images will be digitally delivered. They will arrive in various sized (square, rectangle) - and different resolutions (for the web or print). That's it! You're ready to rock your online presence!